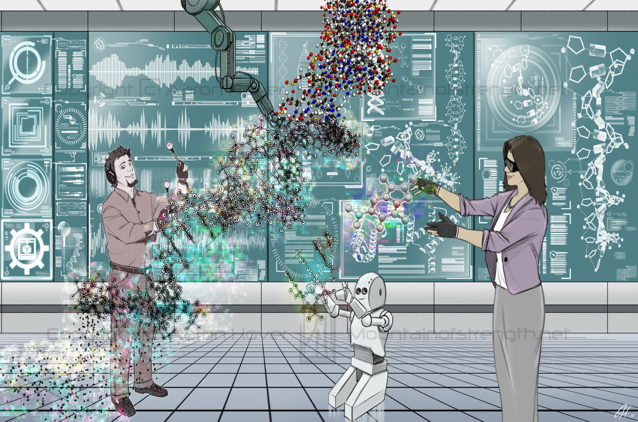 The transdisciplinary NYU-X Lab at the Rory Meyers College of Nursing operates at the intersection of health, engineering, gaming, education, and innovation. The lab is a catalyst to engage faculty, staff, and students in the exploration of emerging technologies, and how the design and interaction of humans and technology can support teaching, lifelong learning, and innovative health care.
We have received a large-scale NSF Award to develop the NYU Holodeck (holodeck.nyu.edu) – an experiential research instrument providing a flexible, modular, distributed, and reconfigurable environment with the comprehensive capacity to capture behavioral, physiological, affective, and cognitive data, and provide real-time data visualization and analysis.
Our transdisciplinary graduate seminar, Stem Nursing Innovation focuses on human-centered informatics that emphasizes design innovation through team project-based learning and applied research and development activities in health, technology, and education. Students leverage research methods and skills at the nexus of Nursing and Science, Technology, Engineering, and Math (STEM), Education, Design, and Entrepreneurship (Lean Launch Pad), to advance evidence-based problem solving and decision making in clinical and everyday healthcare environments (e.g., mhealth, assistive robotics, and smart homes).