Prof. Winslow Burleson named distinguished member of the American Association for Computing Machinery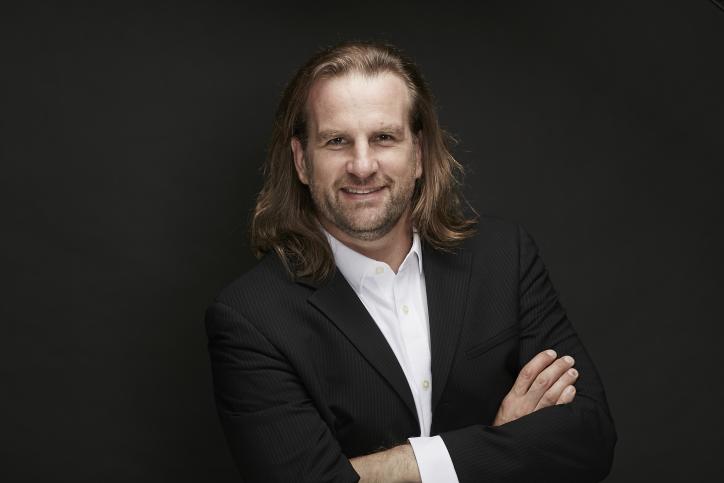 November 13, 2017
NYU Rory Meyers College of Nursing's Winslow Burleson, PhD, associate professor and director of the NYU-X Lab, has been named a distinguished member of the Association for Computing Machinery (ACM), the world's largest educational and scientific computing society. Burleson is among the 43 new distinguished members being recognized for their outstanding contributions to the field, reflecting the many distinct areas of research and practice in the computing and information technology fields.
"Computing technology is becoming an increasingly dominant force in our daily lives and is transforming society at every level," said ACM President Vicki L. Hanson. "In naming a new roster of Distinguished Members each year, ACM underscores that the innovations which improve our lives do not come about by accident, but rather are the result of the hard work, inspiration, and creativity of leading professionals in the field. We honor the 2017 class of ACM Distinguished Members for the essential role their accomplishments play in how we live and work."
Burleson, who is being recognized for his scientific contributions to computing, is a social inventor with a transdisciplinary program of integrated research and education focused on health and educational technologies, informatics, design, simulation, and innovation. As the director of the NYU-X Lab, his research focuses on human-computer interaction, cyberlearning, creativity, affective computing, intelligent environments (tutoring systems, smart homes, and "things that think"), and media arts. Burleson is the principal investigator for the five-year, $4 million National Science Foundation-funded project, "Development of Experiential Supercomputing: A Transdisciplinary Research and Innovation Holodeck."
The 2017 ACM Distinguished Members have made contributions in a wide range of technical areas including accessibility, computational geometry, cryptography, computer security, computer science education, data structures, healthcare technologies, human-computer interaction, nanoscale computing, robotics, and software engineering —to name a few.