Breastfeeding among Latinx mothers in New York City varies by birthplace
April 26, 2021
A new study by NYU Meyers researchers found differences in the breastfeeding behaviors of Latinx-identifying mothers by their country of origin. The findings, published in the journal Breastfeeding Medicine, highlight the shortcomings of presenting Latinx mothers as a monolithic group.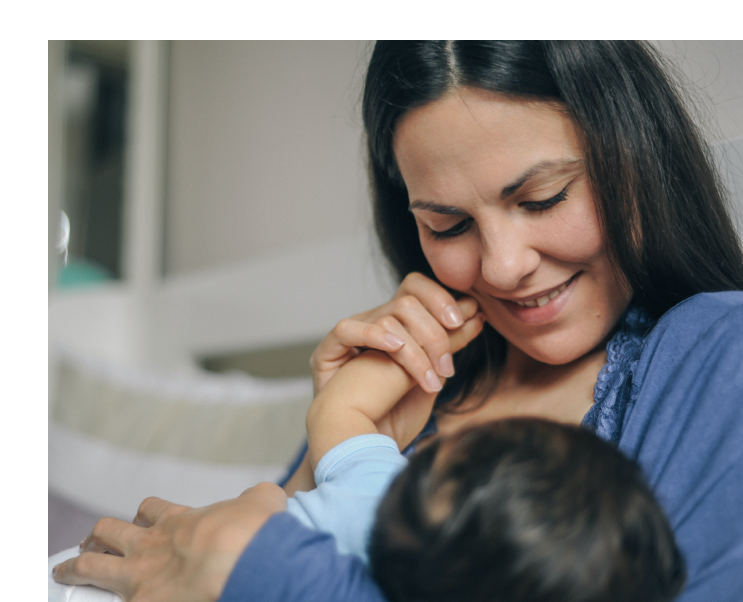 Research shows that breastfeeding patterns vary by race and ethnicity, and Latinx ethnicity is often associated with higher rates of breastfeeding. However, few studies have analyzed breastfeeding behaviors of Latinx mothers based on their birthplace, despite marked differences in infant feeding practices in different countries.
"There is a great need to consider the diversity of Latinx identity when investigating health behaviors including breastfeeding. Without such considerations, targeted interventions may fail to address significant within-group differences," said Lauren Gerchow, a PhD student at NYU Meyers and the lead author of the study.
In the study, co-authored by NYU Meyers Prof. Allison Squires and NYU Langone's Simon Jones, the researchers analyzed how long New York City Latinx mothers breastfed their children and broke it down by where the mothers were born. They studied a sample of 271 Latinx-identifying mothers from four birth regions: the United States, Caribbean, Mexico/Central America, and South America.
They found that breastfeeding duration was significantly different between the four regions.
Caribbean-born mothers in the study breastfed for less time than all other subgroups, while mothers born in South America and Central America/Mexico breastfed for significantly longer.
The researchers note that these differences reinforce the need to separate breastfeeding findings by birth region in the Latinx population.
"My work as a Nurse-Family Partnership public health nurse and lactation consultant working with new families inspired me to investigate factors associated with breastfeeding behaviors," added Gerchow. "As providers, we should not assume that all Latinx families will have positive breastfeeding behaviors, and can use these findings to better understand the multiple factors related to breastfeeding duration among Latinx patients."