Meet Prof. Ann-Margaret Dunn Navarra
January 03, 2020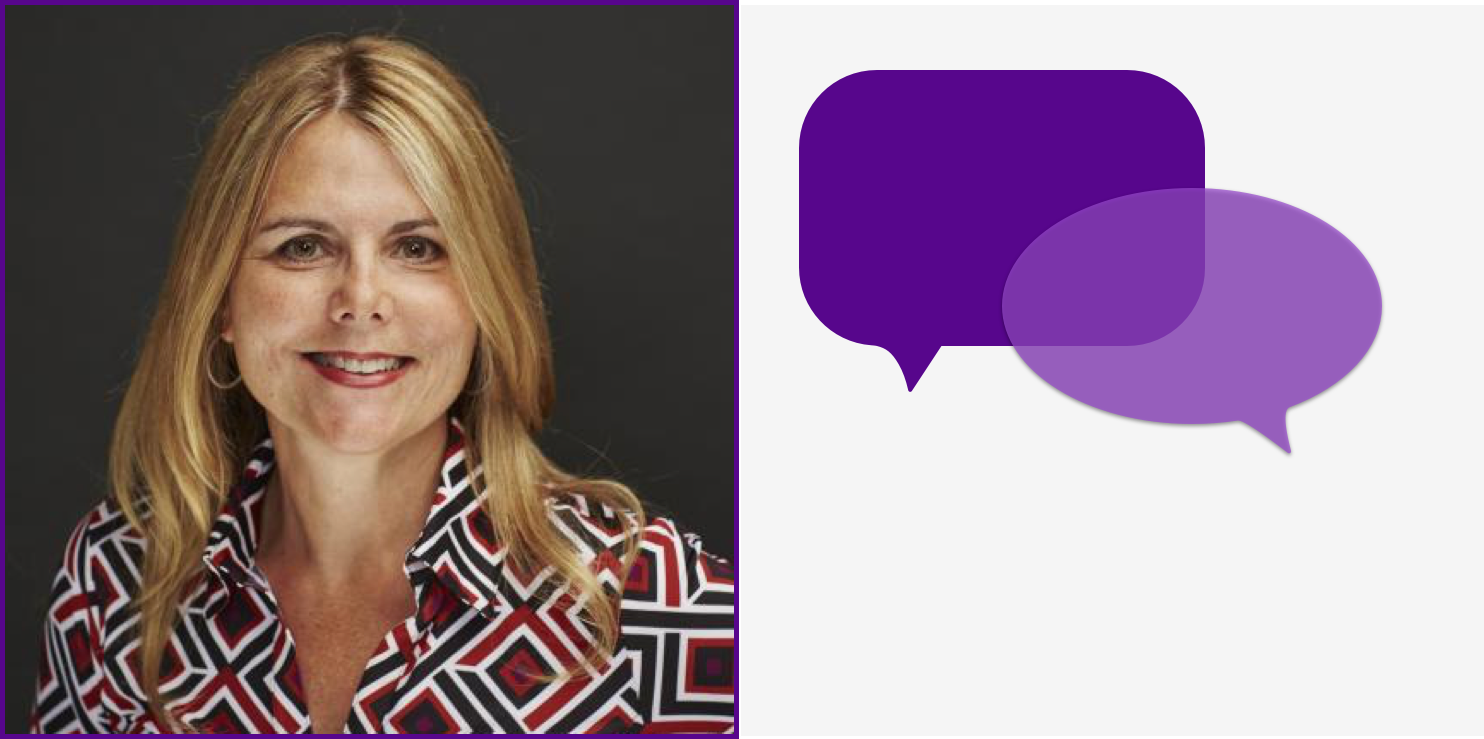 "To the many people living with HIV, we are fighting this battle with you!"
With an award from the National Institute of Nursing Research, Prof. Ann-Margaret Dunn Navarra spent the last four years testing an intervention to help African American and Latinx young people with HIV take their medications and stay in care. These adolescents and young adults are at a higher risk of dropping out of care compared to their adult counterparts, with lifelong consequences.
Over the four-year study, HIV-infected peer health coaches were trained to connect with other HIV-infected young people in the study via remote videoconferencing on their study-funded smartphones. Using this technology, participants could connect to support from the privacy of their own home, which helped minimize barriers, such as stigma and travel to an HIV clinic.
The results showed that the approach was "feasible and acceptable" and participants were very satisfied. They had high attendance rates, unlike in other studies. After the intervention, participants observed very promising differences in self-reported adherence and HIV viral load.
Navarra is now using the pilot data to apply for a second grant from the National Institutes of Health to expand this study and show how this work aligns with clinical practice.
What did you want to be when you grew up? What informed your trajectory?

From a young age, I knew I wanted to pursue a career that would help people, but I wasn't clear on the details. When I was 15, I served as a junior volunteer at Calvary Hospital in the Bronx. This certainly helped to inform my choice to become a nurse. My role included transferring patients in wheelchairs back and forth to recreational activities. These patients were all terminally ill, some with just days to live. Yet I distinctly remember not being sad or afraid. I just wanted to help. Interacting with very sick patients in a healthcare facility came naturally to me.
My parents, Theresa and Joseph Dunn, also informed my trajectory. My mother was an extremely nonjudgmental and kind woman who taught me about welcoming differences, not just tolerating them. My father has taught me the importance of perseverance, resilience, and humor by the way he lives his life. He is one of my biggest fans.
How did you get into Pediatric HIV treatment and prevention combined?

I trained first as a pediatric nurse, then later as a board-certified pediatric nurse practitioner (PNP). Pediatric HIV treatment was not part of my original plan. It seemed to find me.
While completing one of my final courses for my advanced practice role as a PNP, a classmate told me about an open position at Weill Cornell Medical Center (now NewYork-Presbyterian) providing care for the uninfected siblings of HIV-infected children. (This was 1992, at the peak of AIDS-related mortality, when there was essentially no effective treatment.)
My initial patient load were HIV-exposed, uninfected children and siblings of HIV patients. However, my first HIV mentor and collaborator, Dr. Joseph S. Cervia, provided the training and support I needed to become an advanced practice HIV provider, which I maintained for 15 years, until I began full-time doctoral studies at Columbia in 2002.
What made you go back and get your PhD?

There were many experiences that influenced my choice. I yearned to influence patient outcomes on a much broader scope. I felt a deep calling to gain the training and education for an expanded role. I believed that my many years of clinical practice would serve as a solid foundation for this.
My frustration with funding cuts, and decreased patient access to care and needed services, also motivated me. Some of the most important healthcare decisions for my patients were being made by individuals who knew little about HIV or even healthcare.
Also, I was in practice with the advent of effective antiretroviral treatment. I thought all of our problems were over! Yet, watching so many children, adolescents, and parents struggle horribly with daily medication adherence was the defining moment for my current program of HIV research.
How do you develop your studies?

My research ideas come from several sources. First, I listen to the real experts–young people living with HIV. Second, I review the evidence to learn where the gaps in science are and what needs to be done to improve health outcomes. Third, I attend scientific meetings and collaborate with other scientists, to gain their input.
Finally, I also maintain collaborative partnerships with healthcare providers, because clinicians need to be part of the equation. They are in the trenches day in, day out. The long-term sustainability of our research depends on how well the interventions fit into clinical practice. This is an important question to answer earlier, rather than later, when testing a new intervention, approach, etc.

What are the stumbling blocks for youth adherence to antiretroviral treatments?

There are many barriers to young people taking their antiretroviral treatments. The HIV medications themselves serve as a reminder of being HIV-infected, and this is hard for any young person. Stigma, disclosure concerns, nonacceptance of the disease, substance use, low self-efficacy, and untreated mental health issues are just some of the stumbling blocks. These challenges don't typically occur in isolation. They are often part of a high-risk adherence behavior profile. Going forward, adherence interventions need to move beyond education to address these barriers.
Your chosen work seems like an uphill battle. What keeps you going?

Yes—I have chosen work that is challenging but so very rewarding. My passion to help young people take their HIV medicines and stay in care is fueled by being a firsthand witness to what HIV looks like without effective treatments.
HIV transmission, morbidity, and mortality are preventable with treatment and good adherence. But this is a real challenge for all patients, no matter what the disease is. It is just harder with HIV because of stigma, disclosure concerns, trauma, and discrimination, to name a few.
Medication adherence is a really complex behavior and may differ a bit for each patient. Though there has been much progress, we still have a ways to go with adolescents and young adults. These challenges keep me determined to help improve outcomes for young people with HIV.
Do you still practice (and teach and do research)?

I don't currently practice yet genuinely miss it! I maintain my licenses, but at this point I don't have enough time in my week, given the demands of a full-time research career and a family.
Teaching and mentoring also are important to me. I believe it is essential to prepare the next generation of scholars and scientists. I am a first-generation college graduate, which certainly offers a lot of hope for others. It's amazing how transformative education is!
What else would you like people to know about your work?

The many challenges inherent in this work will not cause me to change course. We all have our work passion. This has been mine since 1992, long before I was funded for it.
I would like to give a shout-out to my fellow nurses, who have been on the forefront of the HIV epidemic for decades. Nurses were among the earliest pioneers in caring for HIV-infected infants, children, adolescents, adults, and families. Whether at bedside, in outpatient clinics, making home visits, or later conducting nursing research, we have been there through it all. And to the many people living with HIV, we are fighting this battle with you!
I absolutely could not do this work without my faith and the grace of God and the incredible support of my husband, Joseph Navarra, and daughter, Theresa. After a long day, coming home to them both really makes the difference. My family is a gift, and I don't take it for granted.