NYU Meyers develops online training for the Public Health Service Commissioned Corps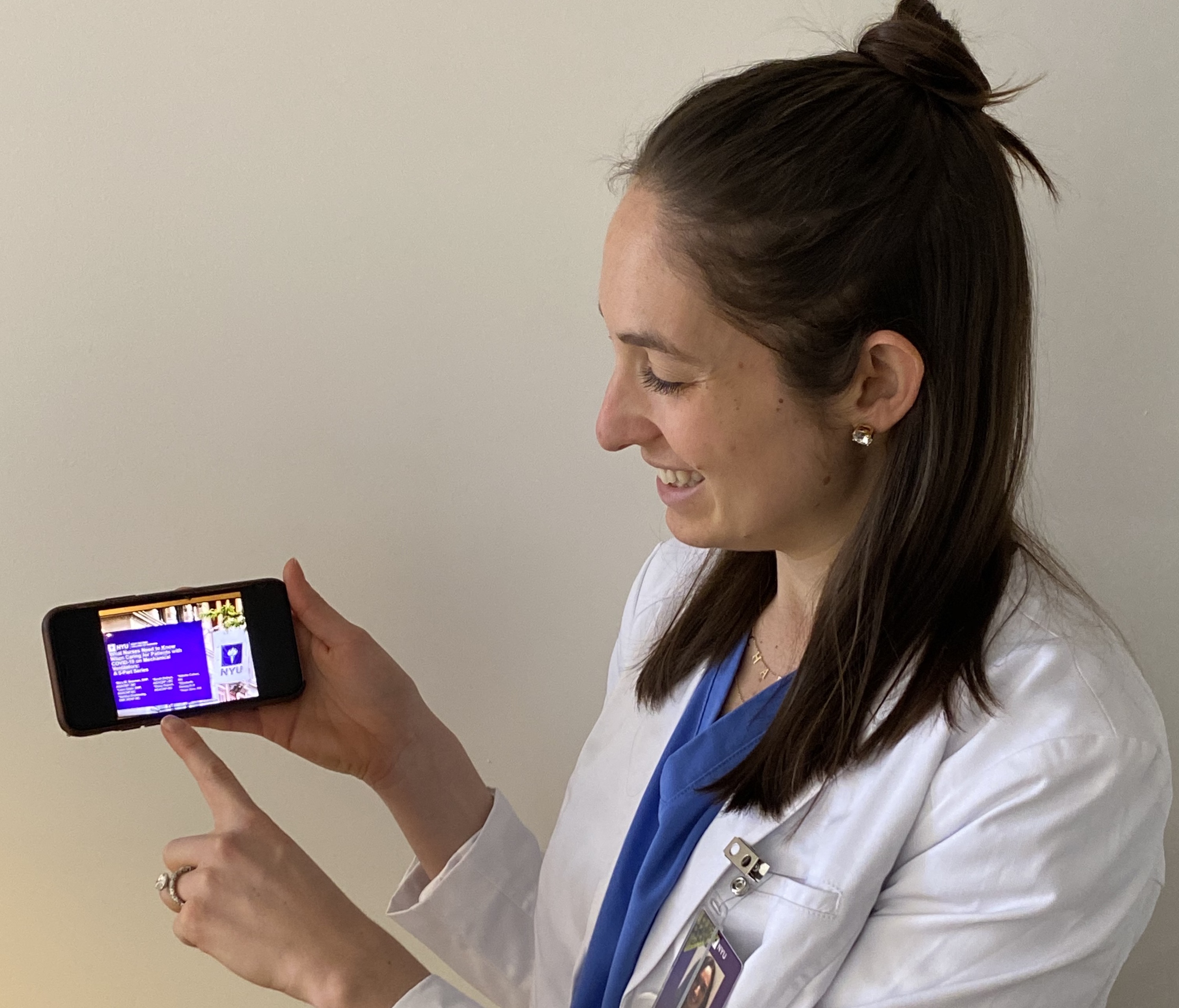 April 15, 2020
Faculty at NYU Rory Meyers College of Nursing have developed a series of five online training modules about COVID-19 and acute care nursing for the U.S. Public Health Service Commissioned Corps nurses. The Commissioned Corps, one of the country's eight uniformed services, provides rapid response to public health crises and is helping to staff the temporary hospital in New York City's Javits Center.
The modules, which are designed for nurses deployed to field hospitals who do not have ICU experience, were created and compiled by a team of NYU Meyers acute care experts: Prof. Mary Brennan, director of the Adult-Gerontology Acute Care Nurse Practitioner Program; Natalya Pasklinsky, executive director of simulation learning; and Leon Chen, clinical assistant professor and an acute care nurse practitioner with a background in emergency and critical care medicine.
The online, educational modules cover the care of COVID patients who do not currently require ventilators, including efforts to slow disease progression and methods of oxygen delivery, as well as caring for patients on ventilators, including the different types of mechanical ventilation and how to prevent complications. Each video module is 10-15 minutes long, and Commissioned Corps nurses can access them through their smartphones and the service's learning management system.
"While these modules were initially intended for nurses staffing the Javits Center, they will be used across the country in the many geographic locations where nurses are deploying," said Kim Glassman, clinical professor and associate dean of partnership innovation, who chairs the Meyers COVID-19 Task Force.