Prof. Beth Latimer selected by NLN for Selective Leadership Program for Simulation Educators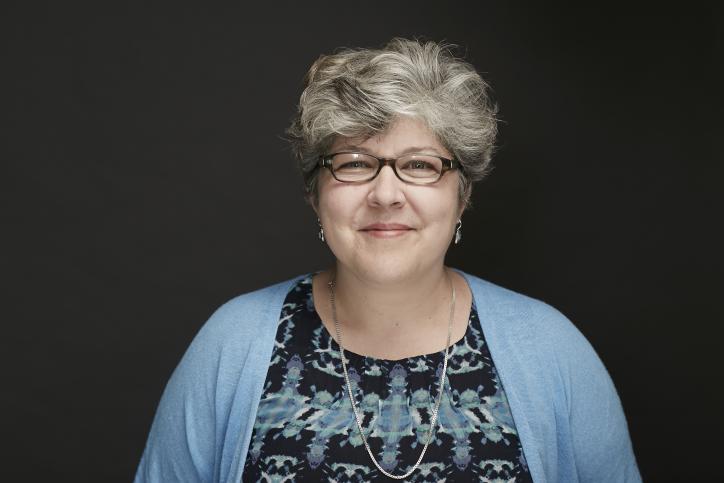 April 12, 2018
Beth Latimer, DNP,GNP-BC, CHSE, clinical assistant professor at NYU Meyers, has been selected through competitive application for the National League for Nursing's year-long Leadership Development Program for Simulation Educators. It is one of three tracks in the NLN Leadership Institute, an initiative of the NLN Center for Transformative Leadership. The simulation faculty leadership development initiative, now in its eighth year, is designed for those interested in assuming a leadership role in the research or administration of simulation programs in nursing education.
Latimer is a board-certified geriatric nurse practitioner and faculty in the Clinical Simulation Learning Center at NYU Meyers. In the Clinical Simulation Learning Center, she works to build quality and safety leadership, patient and family-centered perspectives, and team-based care expertise among students. In addition to being selected as an NLN simulation education leader, Latimer holds certification as a Healthcare Simulation Educator from the Society for Simulation in Healthcare. Her clinical and educational focus is on improving the quality of care for older adults, evidence-based practice, building a community of practice and scholarship in healthcare simulation, and fostering clinical leadership in baccalaureate-prepared and advanced practice nurses.
Latimer is one of 56 nurse educators chosen for the 2018 Leadership Institute from colleges, universities, and healthcare institutions around the world. The dozen pursuing the Simulation Education Leadership track will study for a year under the direction of Susan Forneris, PhD, RN, CNE, CHSE-A and Mary Anne Rizzolo, EdD, RN, FAAN, ANEF.
"The NLN's Leadership Development Program for Simulation Educators has already proven to be an intensive and very worthwhile learning experience that, consistent with NLN's core values of caring, integrity, diversity, and excellence, prepares all participants to propel the science of nursing education and be visionary thought leaders for the 21st century and role models to the next generation," said NLN CEO Beverly Malone, PhD, RN, FAAN.
To expand the science of nursing education while developing their personal leadership portfolios, participants spend time engaged in varied activities that examine key issues related to simulation, then focus their efforts in an area of their choice. To kick off the program, all Leadership Institute participants attended an orientation session February 12-13 in Washington, DC, and simulation educators will return to DC June 17-21 for the annual NLN Leadership Retreat. Leadership Institute participants will again come together in a Pre-Summit Leadership Workshop in Chicago in September.
Throughout the year, the simulation educators will be immersed in leadership development webinars; exchange ideas and best practices in simulation in private forums; review scholarly research; visit simulation centers around the country to evaluate resources and operations; consult with representatives of Laerdal Medical Corp. on equipment issues; contribute to a group project that is posted on the Simulation Innovation Resource Center (SIRC) website; and attend professional conferences.