Prof. Clark-Cutaia selected for Betty Irene Moore fellowship program at UC Davis
May 16, 2022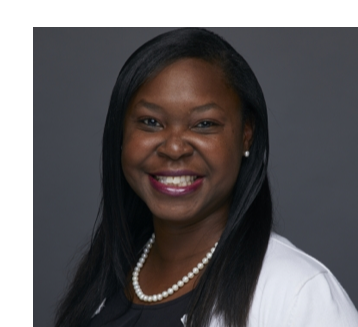 Maya N. Clark-Cutaia, PhD, ACNP-BC, assistant professor at NYU Rory Meyers College of Nursing, is one of 12 nurse scientists accepted to the third cohort of the Betty Irene Moore Fellowship for Nurse Leaders and Innovators at UC Davis' nursing school. This fellowship program, funded by a $37.5 million grant from the Gordon and Betty Moore Foundation, recognizes early- to mid-career nursing scholars and innovators with a high potential to accelerate leadership in nursing research, practice, education, policy, and entrepreneurship.
As part of the three-year fellowship program, fellows receive $450,000 to conduct an innovative project or study with the potential to address a gap in knowledge, meet a vital need, alter care delivery or design a new solution to advance health. Clark-Cutaia's project focuses on sodium intake and cardiovascular morbidity and mortality in people with end stage kidney disease.
Individuals living with end stage kidney disease face an increased risk—up to 20 times greater than the general public—of cardiovascular disease and death. Sodium and fluid restriction are universally recommended for people with end stage kidney disease to prevent too much fluid from building up in the body, although very few studies have investigated the impact of sodium restriction in this population.
Clark-Cutaia's study will be the first to conclusively document the effects of sodium restriction on hemodialysis-specific outcome indicators, fluid volume, symptoms, patient experience, cardiac arrhythmia, and hospitalization in a diverse sample of patients living with end stage kidney disease.
"We know that limiting sodium improves outcomes for patients with high blood pressure, but we don't yet know what the 'prescription' is for those with chronic kidney disease," said Clark-Cutaia. "My research aims to provide a deeper understanding of how limiting sodium intake affects people with chronic kidney disease—and ultimately, aims to improve their clinical outcomes and quality of life."
In addition to the project, the fellowship program features a hybrid online and classroom curriculum designed and taught in partnership with the UC Davis Graduate School of Management to enhance leadership and innovation capacity, strengthen strategic thinking and collaborative skills, expand professional networks, develop entrepreneurial skills, and propel innovative ideas to fruition. A mentor selected by the fellow and an additional mentor provided by the national program office round out the educational experience. Joyce Anastasi, PhD, DrNP, FAAN, the Independence Foundation Professor of Nursing at NYU Meyers and a leading expert in symptom management, will serve as one of Clark-Cutaia's mentors.
"Our fellows undertake a unique journey in which they get to explore and better understand their roles as leaders and how they can influence health systems to include more equitable and higher quality care for all the populations they serve," said Heather M. Young, professor and dean emerita of UC Davis Betty Irene Moore School of Nursing, who now serves as national program director for the fellowship. "This next generation of nursing leaders has great potential to have a nationwide impact on healthy equity and health care delivery."
The fellowship program is made possible by Betty Irene Moore's passion to advance nursing with the goal of better outcomes for individuals, families and communities. With the creation of the Betty Irene Moore Fellowship for Nurse Leaders and Innovators, the foundation supports nurse leaders who take ideas to scale that advance high-quality, high-value care and optimal health outcomes.