Prof. Janet Van Cleave receives Oncology Nursing Foundation grant to improve patient outcomes in head and neck cancer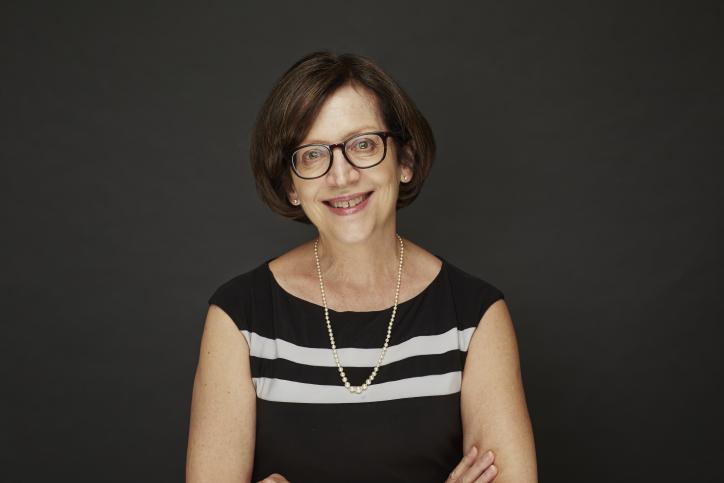 February 04, 2020
Janet H. Van Cleave, PhD, RN, AOCNP, assistant professor at NYU Meyers, has been awarded a $24,352 research grant from the Oncology Nursing Foundation to fund a randomized study using the Electronic Patient Visit Assessment (ePVA) to improve outcomes for patients with head and neck cancer.
Patients with head and neck cancer experience painful, debilitating symptoms and function limitations that can interrupt cancer treatment or occur after treatment. These symptoms and limitations can decrease patients' health-related quality of life. In an effort to better capture patient-reported symptoms and function limitations during and after head and neck cancer treatment, Van Cleave and her colleagues developed the ePVA as a web-based clinical support tool. Patients answer questions using touch screens—for instance, on an iPad—prior to appointments, and the information is transmitted to their care team.
The Oncology Nursing Foundation award will support research to establish the value of the ePVA as a communication tool to improve clinical decisions in symptoms and function management in head and neck cancer. Participants with head and neck cancer undergoing radiation therapy with or without chemotherapy will be randomized to either the ePVA intervention or to usual care. Participants randomized to the ePVA intervention will complete the ePVA every other week during radiation therapy, then weeks 4, 12, and 24 weeks after they complete radiation.
The mHealth tool will generate automated reports of patient responses, including assessment of pain severity and pain medication use, that will be sent to the head and neck cancer team to inform their clinical decisions. For instance, reports may prompt referrals to palliative and rehabilitation services or changes in pain medications.
"We believe that the use of the ePVA enhances patient-provider communication about symptoms and function limitations for patients with head and neck cancer. This enhanced communication, in conjunction with the practitioner's collection of data through history, physical exam, and patient's electronic health record data, will lead to a higher quality of evidence, improved clinical decision making, and improved patient outcomes in head and neck cancer," said Van Cleave.
"Receiving the Oncology Nursing Foundation Research Grant is very important and meaningful to me," Van Cleave continued. "In addition to providing support for my research to establish the value of the ePVA for symptom management of patients with head and neck cancer, the ONF Research Grant also represents validation from my peers of the scientific merit of my work."