New bill would forgive student loans for nurses and others on the healthcare front lines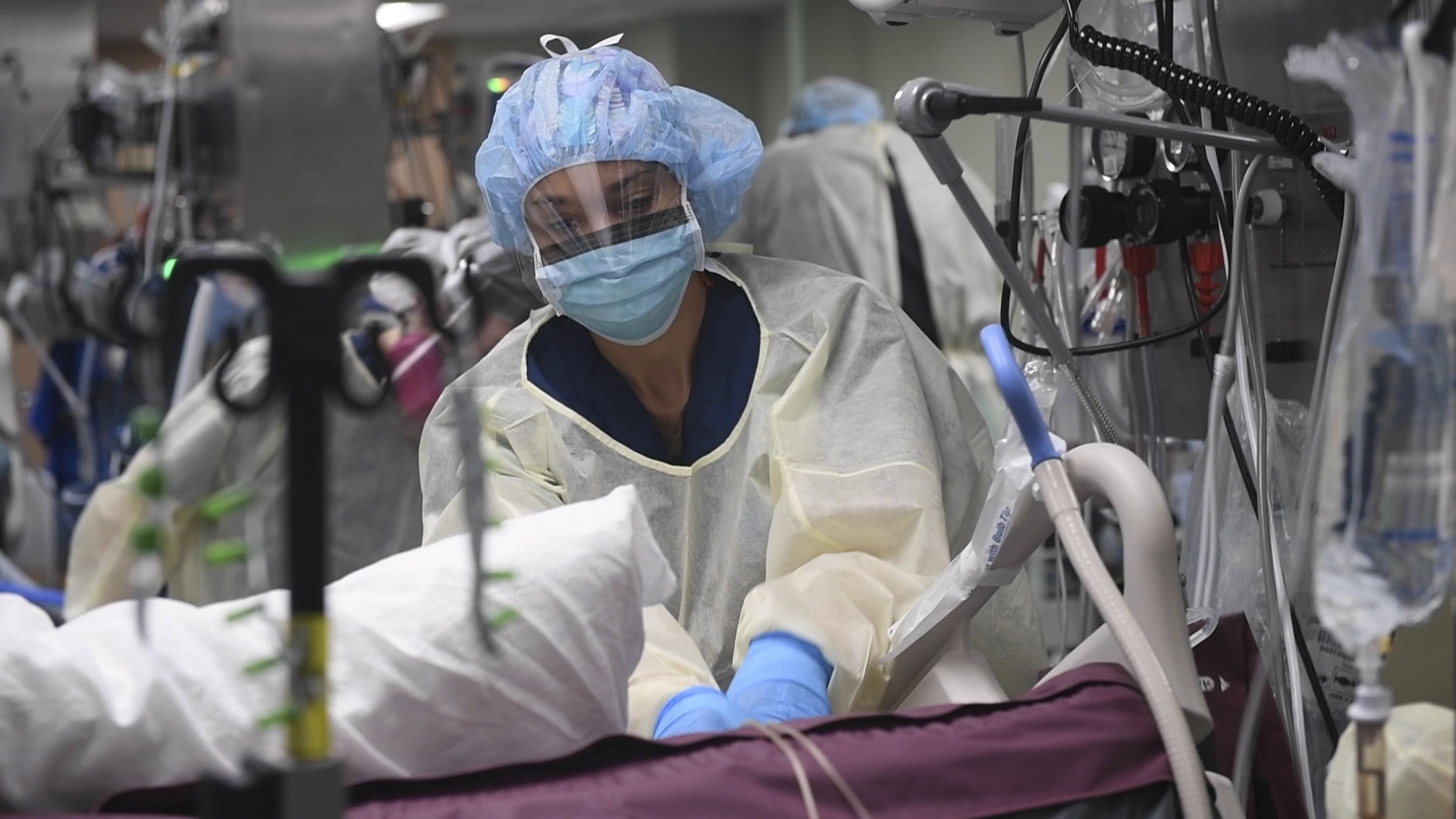 May 13, 2020
A proposed new bill in Congress would create a national program to forgive federal and private student loan debt for front-line healthcare workers, including nurses and EMTs. Under the draft Student Debt Forgiveness for Frontline Health Care Workers Act of 2020, student loans would be canceled for "healthcare workers who have made significant contributions to COVID-19 patient care, medical research, testing and enhancing the capacity of the healthcare system to respond to this urgent crisis."
The bill, introduced last week by NY Rep. Carolyn B. Maloney, comes as a growing number of Coronavirus cases strain local medical systems, many of which were already understaffed — putting tremendous pressure on healthcare workers.
If passed into law, nurses, doctors, medical researchers, lab workers, and other healthcare workers responding to the COVID-19 crisis would be eligible for student loan cancellation — along with those who have shifted from their normal specialties to support efforts to fight COVID-19.
"I am honored to join Rep. Carolyn Maloney in supporting this bill that would ease the financial burden of current healthcare professionals, while encouraging others to join the fight," said Dean Eileen Sullivan-Marx. "Nurses and other healthcare professionals are our most valuable resource in fighting COVID-19. As these frontline workers heroically provide care at the bedside of critically ill patients, their service should be recognized."
In March, Congress suspended payments and waived interest on federal student loans for six months. However, this bill would go much further by completely eliminating student debt, in order to alleviate the burden on care providers of paying for vitally needed medical training and to help attract other medical professionals to lend their expertise to the COVID-19 response.
The landmark bill would:
create a program that forgives student loan debt acquired while receiving medical and professional training for healthcare workers;

apply to public and private loans accrued in undergraduate, graduate, or licensing programs;

make eligible any "healthcare professional who is licensed, registered, or certified under federal or state law to provide healthcare and has made significant contributions to the medical response to the qualifying emergency;"

make eligible healthcare services such as "treatment of the coronavirus," assessment or "care of a patient suspected of having the coronavirus," or patient care in a "setting with risk of exposure to coronavirus" (including providing telehealth);

i

nclude recent graduates and more experienced providers still paying off their student loans; and

not treat dollar amounts forgiven as "taxable income" for borrowers.
According to Maloney, passing the bill would be a significant step toward strengthening our healthcare system — both during the COVID-19 response and beyond — by investing in essential personnel.
"Medical professionals in hospitals and other medical settings are operating in extraordinarily difficult and dangerous circumstances to provide care for critically ill COVID-19 patients and protect our communities," said Maloney. "The least we can do to recognize their service is to forgive their graduate student loan debt, so that they are not forced to worry about their financial wellbeing in addition to their health and the health of their families while they respond to a public health emergency."
The legislation is endorsed by the American College of Emergency Physicians, the American Medical Association, and the American Federation of Teachers.
The bill's future is unclear as Congress negotiates another round of COVID-19 stimulus funding. Sullivan-Marx encouraged nurses and other healthcare workers across the country to show their support for the bill: "Please be certain to do your part to make sure Congress takes up this important bill and passes it by contacting your local representatives and encouraging your family and friends to do the same."
The bill is cosponsored by Reps. Steven Cohen (D-TN), Jahana Hayes (D-CT), Ilhan Omar (D-MN), Marc Veasey (D-TX), Jesús G. "Chuy" Garía (D-IL), Derek Kilmer (D-WA), Juan Vargas (D-CA), Eleanor Holmes Norton (D-DC) and Yvette D. Clarke (D-NY).
Photo caption: Lieutenant (junior grade) Natasha McClinton, a surgical nurse, prepares a patient for a procedure in the intensive care unit aboard the hospital ship USNS Comfort, New York, April 23, 2020 (US Navy Mass Communication Specialist 2nd Class Sara Eshleman)