Q&A with Prof. Mary Brennan
November 22, 2019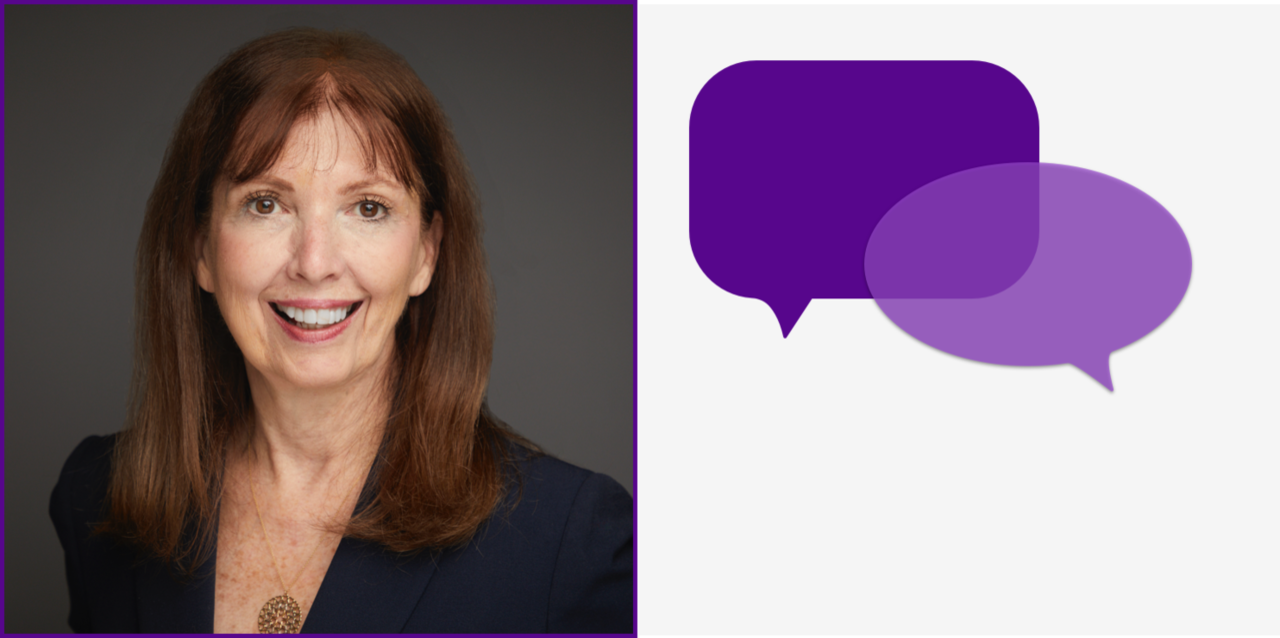 Prof. Mary Brennan, Clinical Associate Professor & Program Director, Adult-Gerontology Acute Care NP

Our program is a stand-out for so many reasons, but primarily it's the innovative technologies and pedagogies we use to engage students in their learning, based on the evidence, guidelines, and some reports — for example, the Institute of Medicine's "To Err Is Human" report, which advocated for teaching students about how to make decisions, rather than just memorize information.
Based on that, we shifted the Adult-Gerontology Acute Care NP Program from didactic lectures to developing a problem-based learning curriculum, where students work together in small groups to inquire about the patient and determine what the best diagnosis is and what the best treatments are.
So, we teach students to communicate and collaborate on the development of the diagnosis, to reduce diagnostic error. We train them to look at the best evidence, to see how they can integrate it into their practice to treat very complex problems. As they have more and more questions about the patient, the learning unfolds.
This builds on so many of the future competencies that we're developing, which is the communication, collaboration, and belonging that students experience in the classroom.
Where did you get the idea for the "Acute Care General Hospital," the virtual learning environment you created for the College?

I wanted to engage students and provide experiences that they might not have in their clinical rotations. I also wanted to breathe some life into some of the hypothetical patients we study, so using a small curricular development challenge grant, I developed a cadre of virtual cases where technology lets students see the patient, hear the patient, and view their physical exam findings.
This helps them to develop not only the cognitive intellect, but also process sensory information — all information that nurses can use to inform their decision making about diagnosis and treatment.
Bringing these patients to life was a collaborative effort among our Clinical Simulation Learning Center, the faculty, and the actors. The first student response on an online forum was: "Wow! Mary Brennan General Hospital has gone Hollywood!" I love that!
How does the virtual hospital prepare future nurses?

What I saw after we started using the virtual hospital about 10 years ago was a confidence that I hadn't seen before. Students were confident enough to go out and obtain positions as acute care NPs. I think our students would acknowledge that [problem-based learning] is very hard work, it's difficult, it's a transition. But at the end of the program, it's a wonderful asset for them. It positions them well to be in the hospital setting, where on day one they're going to be analyzing cases, making diagnostic decisions, and developing a treatment plan.
Students also participate in nearly 20 simulations by the time they graduate, including eight rapid-response, livestream simulations in their last semester, giving them opportunities to practice their decision-making and apply what they're learning.
So, it really sets them up for lifelong learning and practice.
With all of the technologies and simulations in the classroom, how is the Program promoting the human side of compassionate care?

Ultimately, these future adult-gerontology acute care NPs are going to be dealing with very complex illnesses. They're going to be treating patients and families at one of the most difficult times of their lives, and during one of the most traumatic experiences. So it's so important that they're knowledgeable and able to communicate and connect with the patient, to empathize, to be able to listen to patients, and to really develop those relationships.
Technology is coming at us so fast, and some of the technology has the ability to actually triage patients — to look at a patient and determine what the diagnosis or treatment is — but at this point those technologies are not able to develop a relationship with the patient, to communicate with them and listen to them.
This is what the value of having a highly education advanced-practice nurse force is all about.

Given current healthcare trends, why is studying adult-gerontology acute care so important to addressing the needs of our healthcare system?

The science has advanced so much, and there are so many technologies out there, that it's important for adult-gerontology acute care nurse practitioners to partner with their patients and empower them, so they know what they can do to regain health.
A great example is the epidemic of Alzheimer's disease, now the sixth-leading cause of death in the United States. Very few patients understand that at this point, 60% of Alzheimer's is preventable by doing simple things like exercising and following a healthy lifestyle. It turns out that all of those healthy lifestyle factors that are good for the heart are also good for the head.
But we know many hospitals do not have advanced practice nurses. Being in the hospital represents an important opportunity to intervene and help to motivate patients to adopt healthy lifestyles as they transition from the hospital setting back home, where they are living with chronic diseases.
In some ways, we have to make invisible diseases visible, so patients understand what the risks are — and we help move them to healthy living.
Where do you see the program in 5 – 10 years?

There are so many issues confronting healthcare providers today: antibiotic-resistant infections, waning immunity and resurgence of disease, and poor communication leading to diagnostic and medication errors. Yet statistics suggest that it takes 10–17 years to integrate the best available evidence into practice. That is too much of a gap!
I like to visualize that in the future every acute care NP will go on to earn either a practice doctorate or research doctorate. Research doctorates generate new knowledge, but practice doctorates are important because they integrate the best available evidence and guidelines into the practice setting for populations of patients.
We need practice experts who are going to be abreast of the evidence, to integrate it, to think about creative ways to integrate it into their practice, to assess their outcomes, and report on those outcomes — and continually work to improve their patient outcomes.
Ultimately, I also think educating nurses to have a strong voice in the healthcare system is critical. All nurses and advanced practice nurses are advocates for patients. Cultivating a strong voice begins in the classroom, as we encourage students to speak up, think through difficult issues, and help solve increasingly complex problems. That is part of our problem-based learning curriculum, where students are always communicating and collaborating with each other. It's so important to train their voices so that when they go out into practice, they are strong representatives of the nursing profession.
All the pedagogies we use are preparing students for the important competencies of the future.
Check out our latest news here.