Q&A with Prof. Susan Altman
November 25, 2019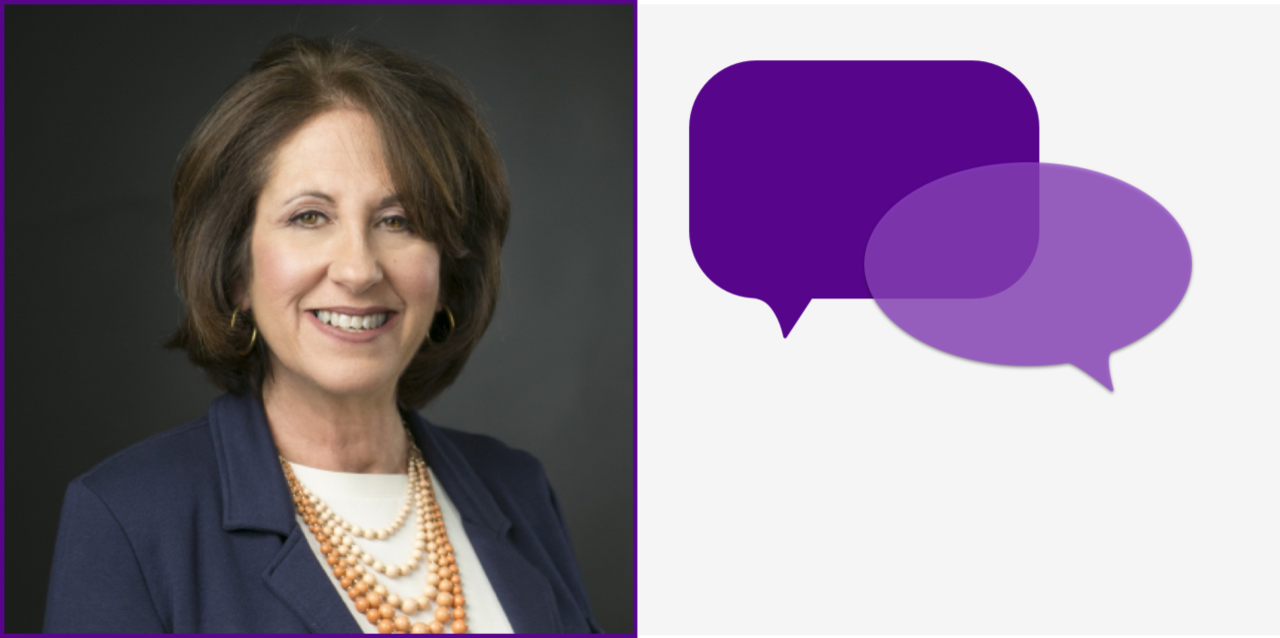 Prof. Susan Altman, Clinical Assistant Professor & Program Director, Nurse-Midwifery

Our program prepares students to become expert providers of healthcare across the spectrum. The curriculum is based on the American College of Nurse-Midwives core competencies, so it places special emphasis on care, using the midwifery model, for persons during the childbearing year, but students train to care for all persons throughout the lifespan—gynecology, primary care, family planning, antepartum, intrapartum, and postpartum care—as well as newborns.
Clinical experiences take students to diverse settings here in New York, including birth centers, community hospitals, private offices, and medical centers. Students also acquire clinical expertise in episodic illnesses as they relate to midwifery clientele. With a three-year cumulative pass rate of 100% on the AMCB certification exam, the program has allowed our graduates to go on to hold positions as educators, researchers, and leaders in the field of midwifery, in addition to becoming expert clinicians.
Equally important, our students gain an understanding of the commitment expected of them as members of the profession at large. Because midwives are advocates for the needs of all persons they take care of, they must be socially and politically vigilant and active in ensuring that policies effectively promote public health needs.
The World Health Organization named 2020 the Year of the Midwife. What do you hope it inspires?

Nurses and midwives account for more than half of the global health workforce, yet despite their incredible numbers, we still need more to achieve the UN Sustainable Development Goals, including universal health coverage.
The worldwide celebration of these two professions—nursing and midwifery—is an enormous opportunity to showcase the invaluable impact that they have on healthcare throughout the world. It will also help to educate people about these professions, as many really do not know what being a nurse or midwife entails.
My hope is that this designation inspires nations all over the world to improve and standardize nursing and midwifery educational curricula and address nurse and midwife staffing shortages globally, which can then lead to the way to healthcare for all.
What has your experience been like at NYU Meyers?

As NYU Meyers faculty, I have had many opportunities to look more closely at midwifery as it is practiced both nationally and globally. These experiences have transformed my thinking on how women and families labor and birth.
I was fortunate to visit an Indian Health Service hospital in Chinle, Arizona, and learn firsthand about how women and families there connect conventional western healthcare with Navajo spiritual ways. They have a native healer on staff at the hospital. While I was there, she was called to help augment a slow labor with a native ritual . . . it worked! No Pitocin needed. The mother had been there with little progress all day. We were watching the monitor, and all of a sudden the contractions were increasing.
My work at NYU has also allowed me, through a grant, to help Liberian midwifery educators revise their national midwifery curriculum and create continuing education modules and simulations, at their request, on the topic of normal physiological birth—which is at the heart of midwifery.
Why would you encourage a prospective nurse to become a midwife?

I think that midwifery is the best profession in the world! For those prospective nurses and nurses who realize that they truly do have the "calling" to become a midwife, and understand the lifestyle that it brings, I wholeheartedly encourage them to embrace it as a career and I am happy to support them along the way.
Why did you decide to enter midwifery?

Growing up, I always wanted to be a nurse. After my first child was born, I was inspired to become Lamaze-certified to teach childbirth classes. Then at a national Lamaze childbirth conference, I came across a table in the exhibit area where the American College of Nurse-Midwives was working to recruit nurses to become midwives. After I kept migrating over to the table, a friend of mine looked at me and said, "Why don't you just become a midwife? That's obviously what you want to do." I had never thought about it like that, but it was true! I got home and I said, "Alright, how do I become a midwife?"
In those years, midwives were required to have a nursing degree, so I went to nursing school specifically so I could go to midwifery school. After graduating, I practiced as a labor and delivery nurse for 8–9 months, which turned out to be an interesting foundational experience, but I knew I wanted to be a midwife. Changing my career from physical therapy to midwifery 22 years ago was one of the best professional decisions I have ever made, and I have never regretted it.
Is there a particular memory that you look back on fondly over your career?

I have taken care of thousands of women and their families and attended well over a thousand births. I have educated many hundreds of midwifery students in both the classroom and by the bedside and I look back on my career more than fondly. The most memorable birth, however, was when I was able to "catch" my twin grandsons. That is a feeling that just could never be duplicated!
Midwifery at a glance
Check out our latest news here.