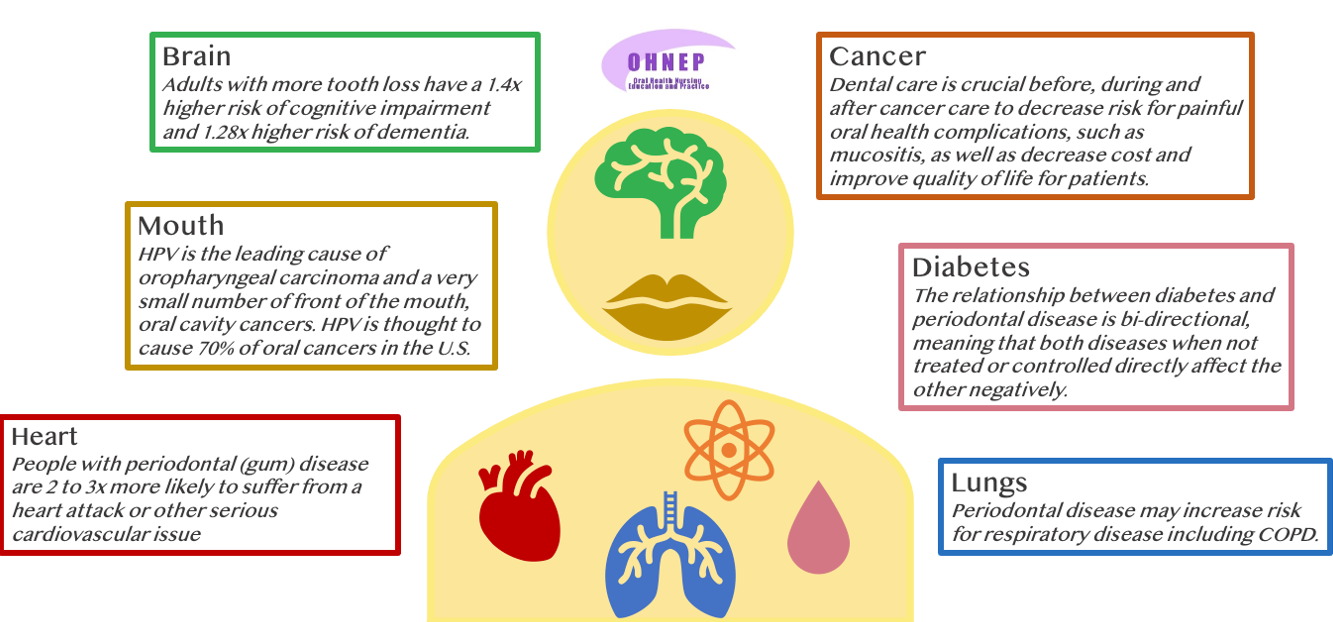 The oral-systemic connection describes the important connection between oral and overall health. Oral health impacts your overall health; conversely, diseases and chronic illnesses in your body can affect your oral health.
A complex equilibrium exists between the bacteria responsible for maintaining a healthy oral cavity and bacteria that cause infection and/or inflammation. Infection or inflammation in the mouth travels to other parts of the body and can contribute to new or existing health issues. Most oral bacteria have a symbiotic relationship with a healthy mouth. In diseases of the oral cavity, such as dental caries (cavities) and periodontal disease, there is an increase in the numbers and proportions of bacteria that then become harmful. 
Across the lifespan, bacterial alterations to this delicate balance occur in the mouth. In particular, early childhood, puberty, pregnancy, and old age increase the risk for bacteria to cause oral health problems. Good oral hygiene and regular dental checkups are essential to keeping our mouths and bodies healthy.