The Gift that Puts Family First
We recognize the importance of providing for family and friends after your lifetime. Including NYU in your estate plans does not mean your loved ones will be forgotten. If your estate includes retirement savings or life insurance policies, you can split these assets among your heirs and designate a percentage to the College. By dividing your assets into percentages, you can support your loved ones as well as NYU Rory Meyers College of Nursing.
Make this gift in four easy steps:
Contact the administrator of your retirement account or insurance policy and request a change-of-beneficiary form or download a form from your provider's website.
Decide what percentage of the account or policy's value you wish to give and name NYU Rory Meyers College of Nursing, along with the stated percentage, on the beneficiary form.
Return the form to your plan administrator or insurance company.
Be sure to let Karen know you have named Rory Meyers College of Nursing as your beneficiary so we can contact the administrator at the appropriate time and put your gift to work as you intended.
To change the beneficiary to NYU on your retirement account, you will need NYU's Tax ID. Please contact Karen and she will be happy to provide you with that information. You can specify that the gift to NYU Rory Meyers College of Nursing be given in honor of someone dear to you and leave a legacy that ensures your loved one's memory endures for perpetuity.
We invite you to contact Karen to discuss bequest language that matches your charitable objectives with the needs of our students.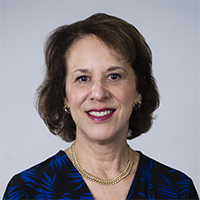 To learn more about how you can include NYU Rory Meyers College of Nursing in your will, contact Karen Wenderoff, director of development, at 212-992-5924 or karen.wenderoff@nyu.edu.