Celebrating Estelle Osborne, nurse trailblazer
February 18, 2020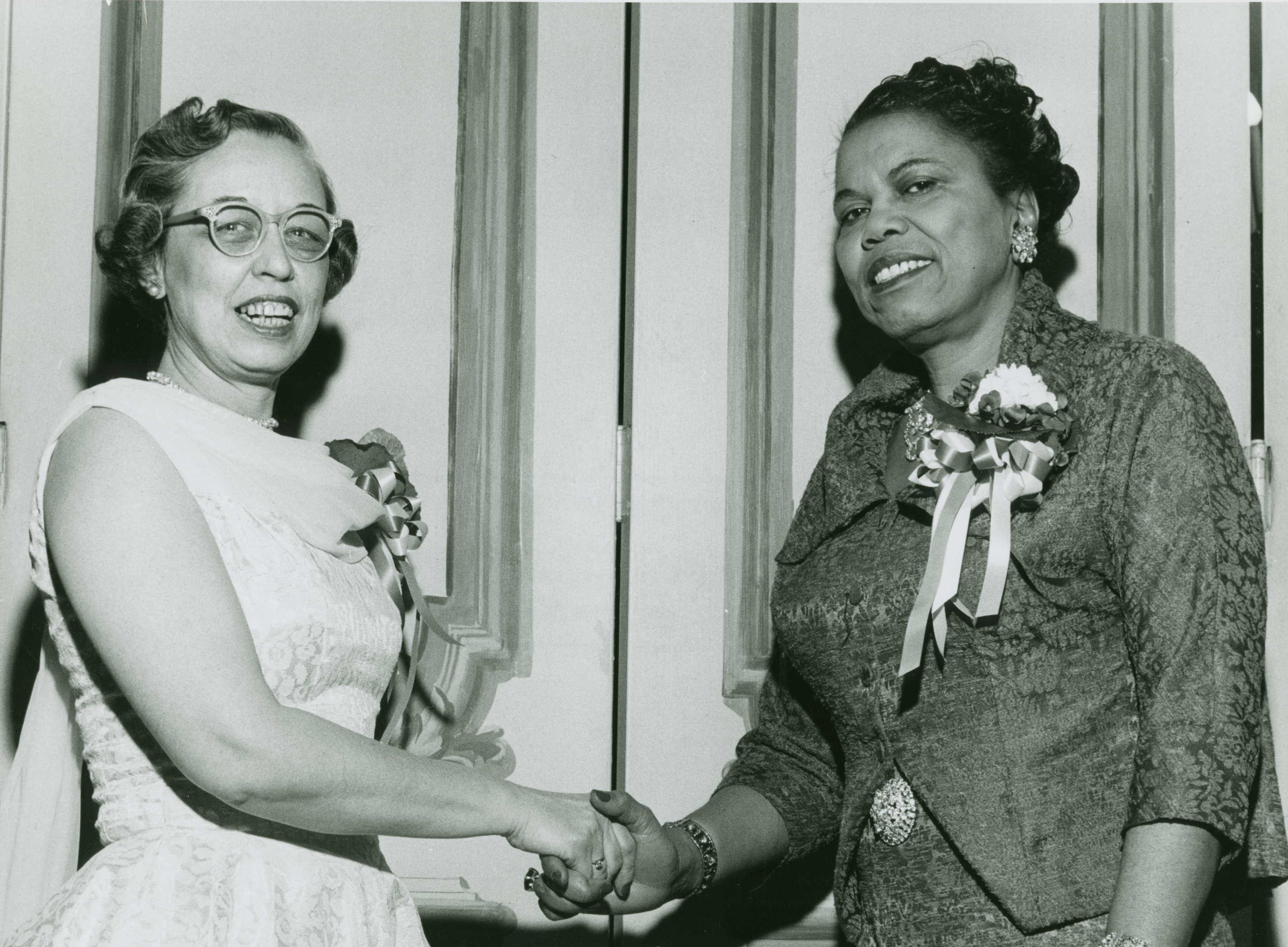 Few Americans helped to change the face of nursing in the 20th-century more than Estelle Massey Osborne. A nurse administrator, educator, and leader at a time when racial lines prevented most African American women from holding top positions in their fields, she reached some of the highest ranks as she worked tirelessly to open up nursing to women of color. 
To be the first at anything is an accomplishment, but to have been, like Osborne, the first in so many arenas is a testament to her vision, fearlessness, and strength of character. In a relatively short span of time, from 1934, when she became the 11th president of the National Association of Colored Graduate Nurses, to 1966, when she left her executive post at the National League for Nursing to retire, she made heroic steps toward eliminating racial barriers and prejudice at the heart of our healthcare system. 
"Like those who have contributed to the building of this great nation, Estelle Osborne found a way to educate herself and make a difference in the lives of many when being a woman of color in America meant its own challenges and difficulties," said Prof. Sandy Cayo, clinical assistant professor at NYU Meyers College and faculty advisor for the Black Student Nurses Association.
Osborne, who was known as "Stelle" to her family, was born in 1901, the eighth of 11 children, in the small town of Palestine, Texas. After two years of college, she entered nursing school in St. Louis, where she developed a passion for bedside care, particularly obstetrics. 
At that time, only 14 of the nation's 1,300 schools for nursing were open to Black applicants. 
The American Nursing Association did not accept Black nurses as members, and the US Navy categorically refused to enlist them.
Yet for Osborne racial barriers were only meant to be overcome. She received the first scholarship awarded to a Black nurse by the Julius Rosenwald Fund in 1928. She was accepted to Columbia University, where she became the first Black nurse to receive a Master's Degree in 1931. All the while, she was teaching at two local nursing schools, including as the first African American instructor at the Harlem Hospital School of Nursing. 
Osborne defied a system built on racism to help provide quality healthcare for Black Americans. After she graduated, she went to work for the Rosenwald Fund as a researcher, studying rural life in the deep South and investigating ways to bring better health education and service to rural Black communities. 
Her nephew Jack McGruder saw her impeccable leadership skills up close. When he was 11, he and his family moved from Texas to New York City to live with Osborne in a large apartment building she had purchased on West 148th Street. He said of his remarkable aunt: "Stelle was always doing something for somebody, yet she never seemed to be tired or irritable. Think of a female Obama. She belonged to every worthwhile organization in the world . . . She was also the most courteous person that I ever met . . . Her manners were always perfect, even when she was not pleased, and she was fearless."
In 1934, she took on the presidency of the National Association of Colored Graduate Nurses, which was headquartered in New York City. There, she forged strategic relations with White-exclusive nursing institutions like the American Nurses Association (ANA) and intensely lobbied them to accept Black nurses, particularly those in the South, who were prevented from joining the ANA due to racist membership policies at the state level. She also fostered programs to develop post-nursing school opportunities for nurses of color. When she left the post in 1939, she had increased the association's membership more than five-fold, from 175 to 947. 
McGruder recalls: "She was constantly recruiting nurses for the nurses' association. Sometimes on Thursday or Friday night she would request that I join her . . . So, I would be carrying forms and documents, and we would meet with typically from 15 to 30 nurses . . . Stelle was always calm, steady and polite, and almost always they signed on the dotted line." 
In 1940, Osborne became the first Black superintendent of nurses at the storied Homer G. Phillips Hospital in St. Louis, the largest exclusively Black, city-operated general hospital in the world, which served over 70,000 people. She was also the first Black woman director of its nursing school.
With the country at war, Osborne was hired in 1943 as a consultant to the Coordinating Committee on Negro Nursing for the National Council for War Service. That year, Congress passed the Bolton Act in response to the severe shortage of nurses at home and in the military overseas. Nurses could not be trained fast enough. Osborne helped to ensure that Black nurses benefited from the $160 million the bill provided for nursing education and financial aid. Her work also significantly expanded the number of nursing schools that accepted Black students. 
Osborne's influence was also pivotal to convincing the US Navy to lift its color ban in 1945. McGruder revealed that Osborne had had a strategic ally in her efforts, Eleanor Roosevelt. 
After the war, Osborne returned to nursing education. In 1946, she became the first Black faculty member at what is now NYU Rory Meyers College of Nursing.
Over the next 20 years, Osborne served mainly in national leadership roles. She was the first African American member of the ANA Board of Directors (1948–1952). She was also the assistant director of the National League for Nursing, the first vice-president of the National Council of Negro Women, a member of the National Urban League, and an honorary member of Chi Eta Phi Sorority and the American Academy of Nursing. 
"[Osborne] showed how to question the status quo and break down barriers for women, and women of color, and women of color who are nurses. So I think her impact is really threefold," Cayo explained. "I think it goes without saying that she changed the trajectory for nursing." 
In 1959 the NYU Department of Nursing named Osborne the "Nurse of the Year." In 1984, three years after she died, Osborne was inducted into the ANA Hall of Fame, in recognition of her outstanding achievements. Both NYU Meyers and the Nurses Educational Fund have created and named scholarships in her honor.

Members of the NYU community are invited to join us on February 26th, 2:00 -5:00 PM, for an annual NYU Meyers event commemorating the life and legacy of Estelle Massey Osborne. For more details or to register, visit https://nursing.nyu.edu/news/events/29th-annual-estelle-osborne-legacy-celebration