Popular new clinical simulation at NYU Meyers focuses on LGBTQ patients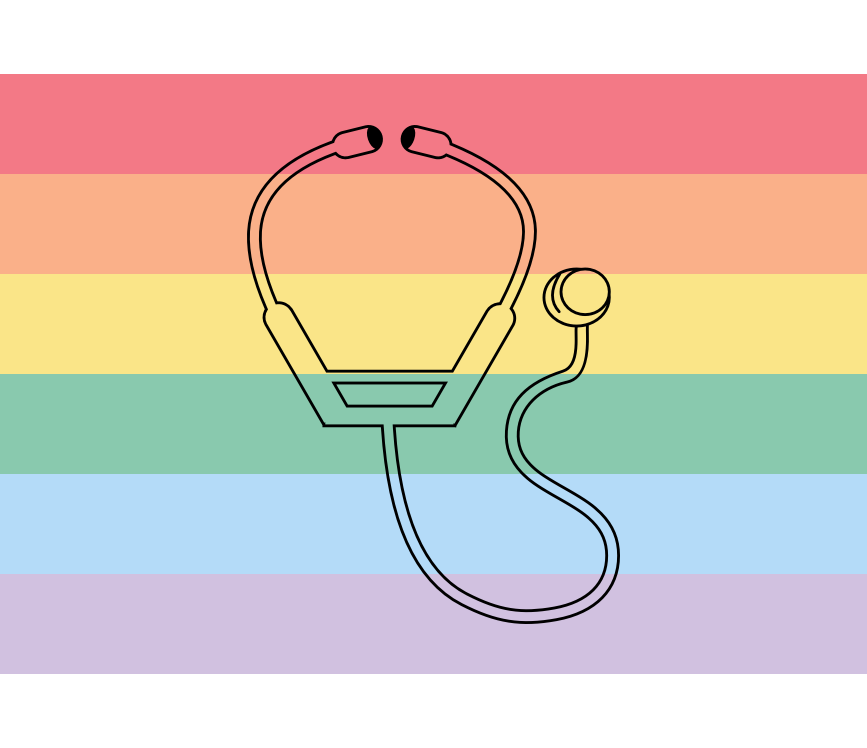 June 03, 2020
Whether it is a heart attack or a bad reaction to a blood transfusion, the NYU Meyers Clinical Simulation Learning Center (CSLC) has likely replicated it. The CSLC also develops "specialized scenarios" to close possible gaps in nursing training.
In 2018, members of the LGBTQIA2 Nursing Students Association approached the CSLC regarding what they saw as potential bias in simulations. They were concerned that medical providers in simulations were typically male, while hospital staff were typically female. They also recommended that LGBTQ patients and families be included, so that students could gain broader experience working with different populations.
"As the LGBTQIA2 NSA Board, we thought the Sim Center provided a really exciting opportunity to create scenarios in which students interact with queer and trans patients and where clinicians use inclusive language intentionally," said Kaitlin Wheeler BS '19, former co-president of the LGBTQIA2 NSA, who helped raise the issue with the CSLC. "Having a trans patient is likely to happen, especially in New York City. The potential for harm is so high when working with marginalized groups, so it's worth including diverse patients in sim scenarios."
Conducting more than 100 simulations for nearly 1,000 Meyers students in an average week, the CSLC has huge reach.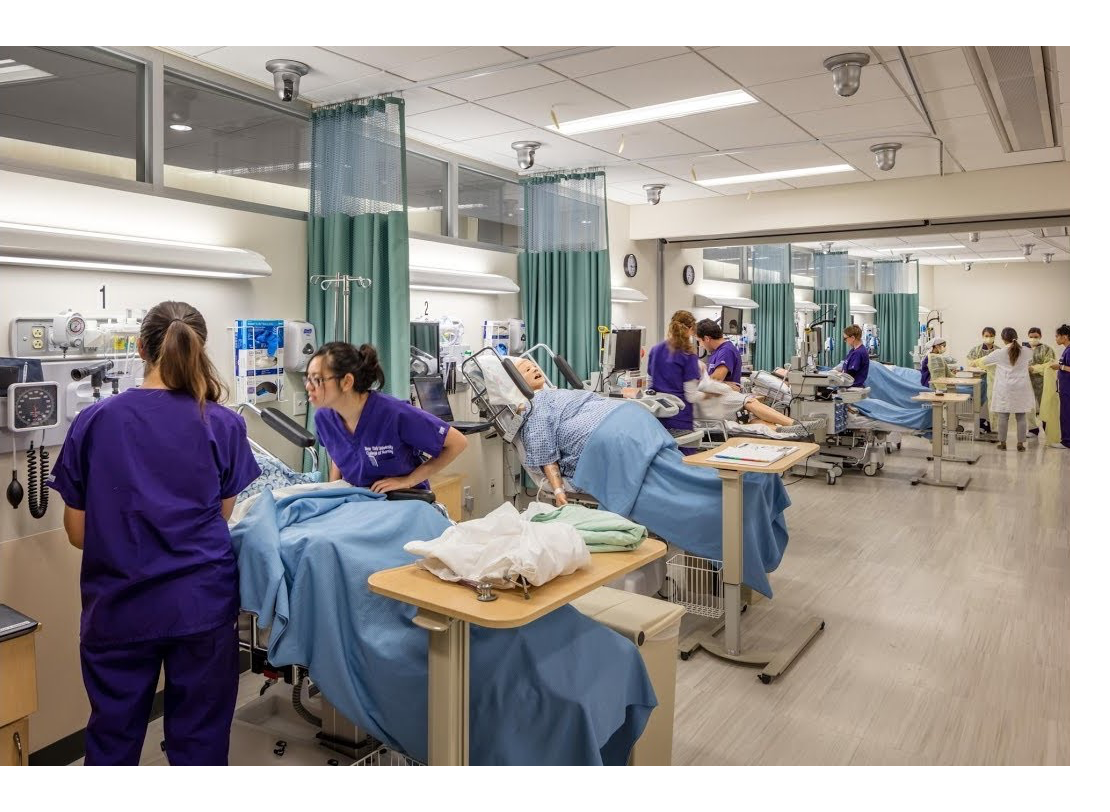 In response to the feedback, the simulation experts at the CSLC reviewed and revised simulation materials to promote gender equity and inclusion of LGBTQ patients and families. Knowing that well-designed simulation scenarios have the potential to initiate important shifts in students' education and practice, all simulation faculty also attended a training to promote equity in assigning gender identities to healthcare provider roles — and in patient and family roles, to express a wider variety of the community.
A new LGBTQ simulation was also added, with the goal of creating a safer healthcare environment for all patients, irrespective of gender and sexual identity. The scenario demonstrates the use of open and inclusive language between the patient and the healthcare team — and identifying factors that affect "therapeutic communication" and assessing patient health, including the patient's ongoing experience of safety in the healthcare environment.
"To develop the LGBTQ Healthcare scenario, CSLC staff worked with NYU Meyers undergraduate and graduate students, faculty, NYU Langone staff, NYU's LGBTQ+ Center staff, and experts in the field of transgender healthcare. We also networked with members of New York City's LGBTQ community to recruit for the role of patient in this scenario," said Natalya Pasklinsky, executive director of simulation learning at NYU Meyers. "Then, that patient collaborated with us to make the simulation as real and meaningful as possible."
In the new scenario, a 30-year old patient presents with acute pain and nausea related to a severe migraine headache in an urban emergency room. The patient's name does not match the identifiers on their identification or insurance card. Throughout the scenario, the amount of information the patient discloses depends on their assessment of their "level of safety" in the emergency room.
"We are being taught holistic nursing. The faculty are adamant that we take in all the patient's aspects, like race and ethnicity and the communities they belong to, to give them the holistic care they deserve. Sexual identity is one aspect of the overall patient. So it's really important to have these types of simulations."

– Nova Bernal-Portela, Co-President, LGBTQIA2 NSA & Vice President, LATINOS
There is an important second layer to the simulation learning process, for students and CSLC staff. After the LGBTQ Healthcare simulation, students meet as a group with CSLC instructors to reflect and debrief the experience. 
"It's often during these discussions that the learning happens. In fact, sometimes we, as instructors, learn too," explains Pasklinsky. "Students have pointed out to us where we can change at the CSLC, like updating our patient ID bands to include chosen names as well as legal names, including pronouns on the medical record, and improving our own communication skills in the vital area of LGBTQ healthcare."
The LGBTQ Simulation has been a huge success, offered six times already with full enrollment. According to the CSLC, it will continue to be offered to students in coming semesters. This will help to grow a cohort of nurses skilled in interacting with LGBTQ patients and families — and less likely to overlook important aspects of patient health and wellbeing.
"NYU Meyers graduates hundreds of new nurses per year. The way they're trained and the language they use really matters and affects the way they care for their patients and clients," said Wheeler. "The fact that the College is doing something like this, and could potentially integrate it even more into the curriculum, is huge for our community."

This story originally appeared in NYU Nursing Spring 2020.