NYU Meyers and Howard studies demystify the NIH Diversity Supplement
November 18, 2022
Investigators from diverse backgrounds are underrepresented I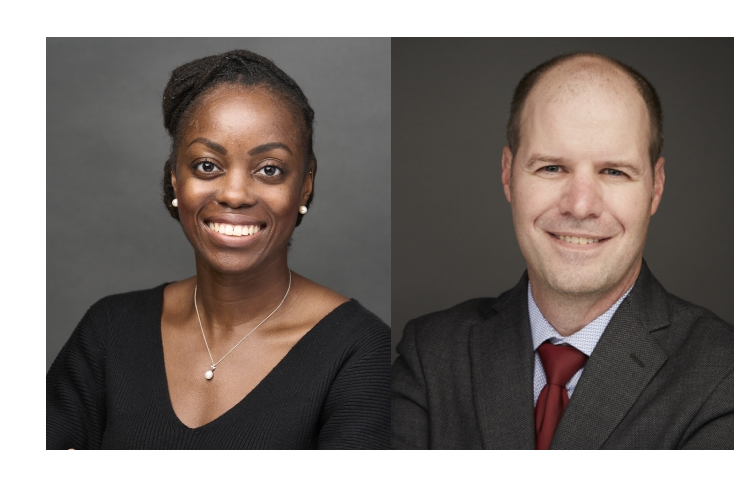 n research. To foster researchers from underrepresented backgrounds and address disparities in the research workforce, the NIH offers diversity supplements, which provide targeted researchers with support in the form of funding, mentorship, and training.
Despite most NIH grants being eligible for diversity supplements, this resource is underutilized, likely due to lack of awareness about the supplements and the process for applying.
Two new articles published in Nursing Outlook by researchers at NYU Rory Meyers of Nursing and Howard University's College of Nursing and Allied Health Sciences aim to demystify the process and break down barriers for potential applicants.
Both articles are the product of a working group led by Melissa Weir of Howard University's College of Nursing and Allied Health Sciences and Daniel David of NYU Meyers. The two colleges have formed an educational and research partnership focused on improving health and health equity.
In one study, led by NYU Meyers' Jasmine Travers and Dena Schulman-Green, the researchers conducted interviews with mentors (experienced PIs) and mentees (early-career faculty from diverse backgrounds) who were awarded diversity supplements. They outlined tips for the process, including:
Applicants should "follow their gut" when exploring potential mentors to find one where the research and mentee-mentor partnership are a good match and the mentor is committed to the mentee's development.
For the application itself, mentees recommend highlighting several key items beyond the research, including where the diversity supplement would take the applicant professionally and how the PI's team can contribute to the applicant's success as an emerging leader. Applicants should also reach out to the NIH program officer early in the application process.
Check on what each relevant NIH institute is looking for, as different institutes offer varying levels of guidance and are not consistent on who is eligible for supplements. Mentors also suggested that the NIH could do more to encourage existing PIs to apply for diversity supplements.
"The NIH has committed to increasing diversity among those conducting health-related research so that the best and brightest investigators have the opportunity to contribute to the realization of its institutional goals. The diversity supplement offers a path to doing so; yet, for this mechanism to reach its fullest potential, we need to ensure that it is familiar to and used by those it is intended to reach in the greatest numbers possible," the authors write.
In the second study, led by NYU Meyers' Daniel David and Maya Clark Cutaia and Howard's Melissa Weir, researchers interviewed NIH program/diversity officers and university research administrators to identify critical steps in submitting a diversity supplement. Replying to the question, "What do you want diversity supplement applicants to know before submitting?", these industry insiders outlined key strategies to increase the likelihood of success.
Their recommendations include:
Harmonizing the applicant with the program announcement
Early communication with NIH program/diversity officers
Tips on matchmaking for the mentor/mentee relationship
Tips on writing the scientific plan, including identifying a topic and time considerations
Developing institutional, in addition to individual, approaches to submit diversity supplements
"While the diversity supplement does offer an outstanding opportunity for funding, it assumes minoritized individuals have access and knowledge to resources that many have not been afforded," the authors write. "This paper is novel in that it provides concrete information for diversity supplement applicants from stakeholders within the NIH and university settings."
Additional study authors include Nkechi Enwerem and Priscilla O. Okunji of Howard University.