Prof. Lim shows why everyone needs a role model
June 23, 2020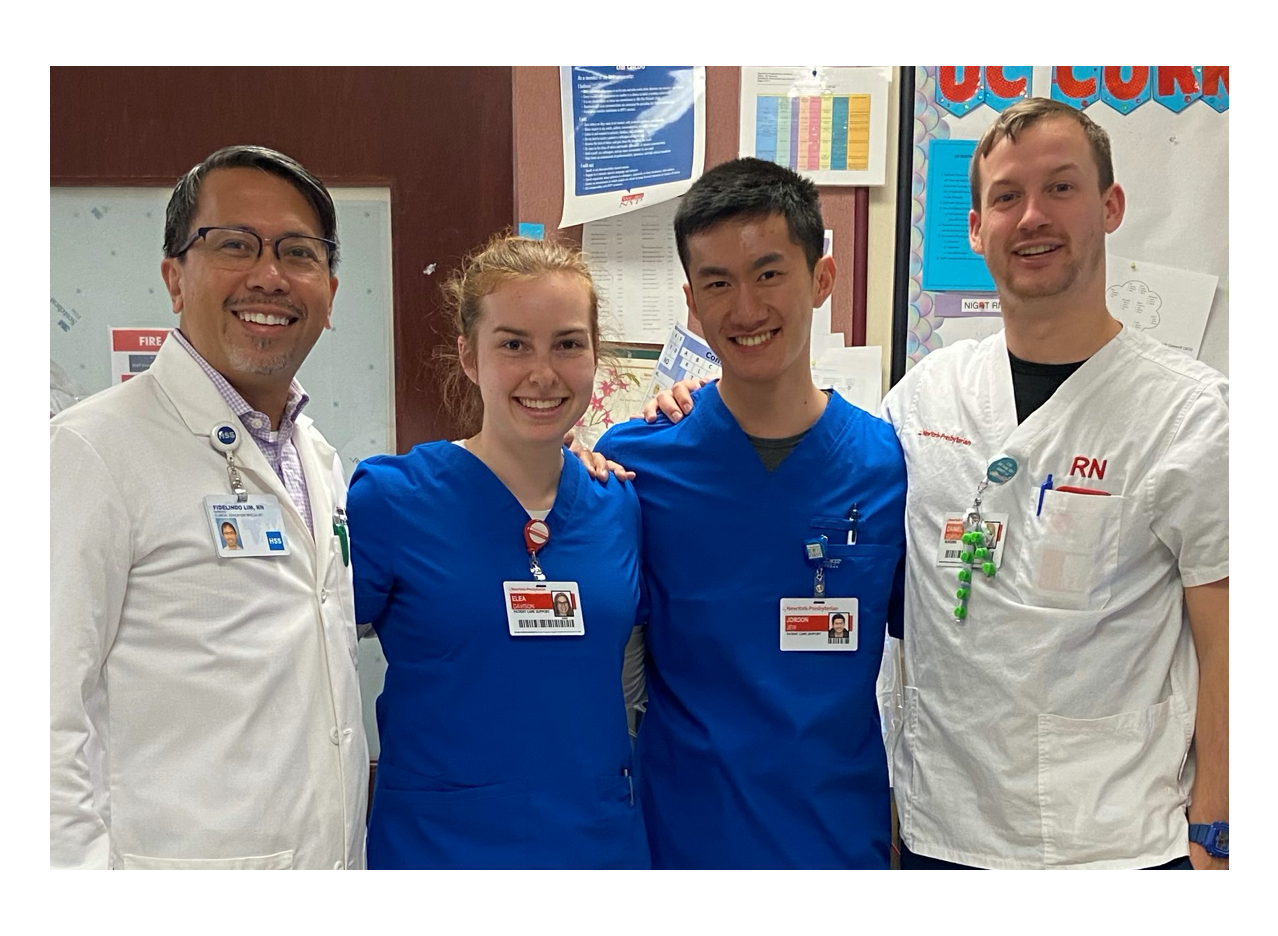 Whether it is a mentor with a knack for classroom discussion or an expert who serves in a medical clinic in Ghana, role models are people who demonstrate the qualities we would like to have. They offer us a vision of what is possible and affect us in ways that make us want to be better — our jobs, our relationships, and life in general.
Jordon Jew BS '21 met mentor Prof. Fidelindo Lim while serving as the secretary of the Men Entering Nursing (MEN) student group, where Lim is a co-advisor. Jew was also in Lim's Adult and Elder II class this semester.
"How passionate Lim is about nursing has impacted my views on nursing and how I've taken my career. He helped pave a pathway for me and put out some bread crumbs," says Jew, who was initially unsure of what area of nursing to follow. Now, on Lim's suggestion, he is trying out the role of nurse's aide in the Oncology Department at NewYork-Presbyterian and volunteering in the emergency department — all-new career possibilities.
But Jew insists that Lim did not stand out as a role model because, like himself, he is male and Asian, although both groups are underrepresented in nursing. Says Jew, "I try to act in a way that aligns with [Lim's] teachings, vision, and scope of practice because I really respect what he does and how he embodies nursing."
Most people tend to learn from a wide range of individuals who they see as admirable in some way. They are inspired by how they demonstrate excellence.
And on a deeper level, people choose role models based on how they perceive themselves — or at least what they hope to be someday. As Lim explains, "When our students come to school, they are really hungry for this type of modeling they can emulate."
"Prof. Michele Crespo-Fierro is an amazing role model for me because she completed her doctorate while two children were in high school. That is so inspiring and amazing as someone who is interested in pursuing further degrees after this program." - Bobby Schroeder BS '21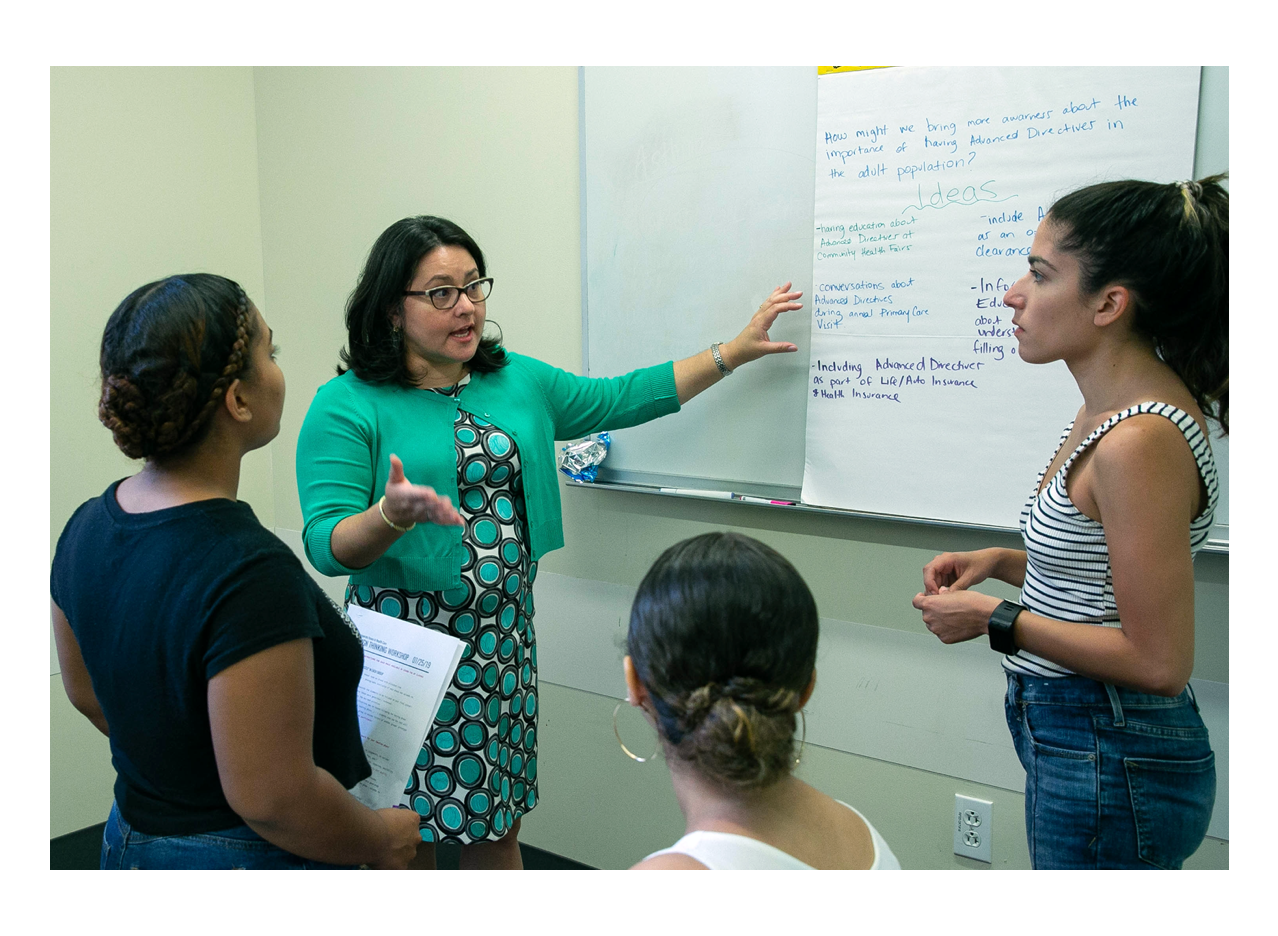 Most faculty become role models because of the particular talents they demonstrate and how they approach their working lives. They help students to reflect on what characteristics they consider important in a nurse and how they might strive to acquire those characteristics.
"When I was in nursing school, I was very impressed by two of my teachers. We didn't have any male teachers at the time. One taught mental health, and I wanted to be a mental health nurse because of her. I was very impressed by her breadth and depth of knowledge. She knew A LOT," recalls Lim.
"When you sit in a classroom in the Philippines and it's 105 degrees Fahrenheit, and you keep yourself awake because you're so excited for your learning, to me that is inspiration."
In an online questionnaire about their experiences at NYU Meyers, students emphasized over and over again that what makes a faculty member a role model is their level of expertise and passion for their field.
"I am a fan of Prof. Larry Slater. He is always so knowledgeable about any topic when you ask a question." - Vivian Lam BS '21
"There's always a little affinity, there's an identity thing or a practice thing," says Lim. "So you gravitate toward people who do the same thing you would like to do or because they have the same gender or the same background. I am from The Philippines, and in my opinion, the Filipino-American and Filipino immigrant students gravitate towards me. It's a cultural thing."
Born and raised in the Philippines, Jorelle Mae Buenviaje BS '20 first met Lim during her First-Year Orientation in 2019. "I had a hunch, this man is a Filipino," she says. Lim has now taught four of her courses — Pharmacology, Complex Health Topics, and Adult and Elder Care II & III. "I like him as a professor and the way he teaches. He's very passionate about what he's teaching and about his students — and I love his sense of humor."
Buenviaje is adamant about Lim's universal appeal, "Even if he wasn't Filipino, he would still be a role model for me."
When Buenviaje graduates this spring, she will take with her Lim's memorable teaching style, like when he invites students to step into the shoes of a patient or a nurse to help activate their learning: "He always says, Can you imagine . . .? Say yes.'"
"Margot Condon is the best professor. She is an idol for not only myself but everyone she teaches. She is genuine, calm, and so positive. She is what I hope to be when I graduate." - Kate McGrath BS '21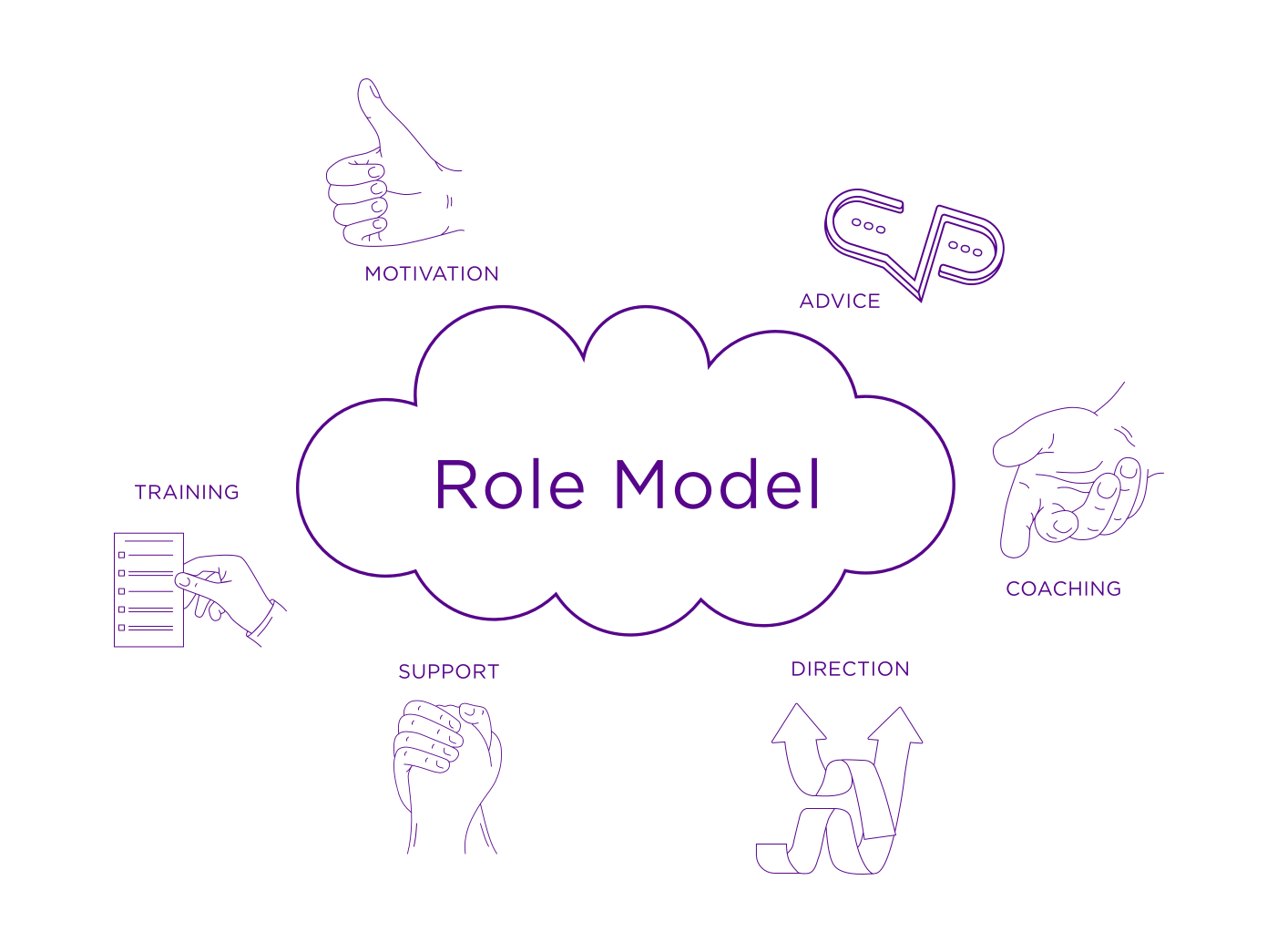 Some research suggests that because it is hard for individuals to believe that they can succeed in an area unless they see other people like themselves succeeding, having a role model with a similar group identity can be important for diversity. This can help individuals from under-represented groups overcome limitations they may face, whether outwardly imposed or inwardly perceived. No matter how easy our role models make it look, it is always difficult to be the first or only in a field.
Having a mentor of the same race or ethnicity can improve students' confidence and support, research shows. Seeing successful professionals from under-represented groups certainly helps to defy the stereotypes commonly associated with those groups.
"Profs. Selena Gilles and Sandy Cayo are my role models because they show how a person of color can break barriers and be a leader — and manage those leadership roles very well. Their confidence shines . . . I want to be like them 'when I grow up."  - Yosiamin Ortega BS '20, Harriet Heilbrunn Nursing Scholar & Vice President, LGBTQIA2 Nursing Students Association
This is part of why seven years ago Lim co-founded the group NYC Men in Nursing, an official chapter of the American Association for Men in Nursing (MIN), which has a yearlong mentorship program. MIN promotes the professional development of men in the field of nursing and works to increase the overall number of male nurses. While their numbers have steadily risen in the United States to 350,000, men continue to be a minority in nearly all practice settings, representing about 10 percent of nurses in the United States.
Lim, along with Prof. Chin Park, is actively involved in the MEN group on campus. Each semester members of MEN visit an all-boys high school in Manhattan to teach wellness practices — and demonstrate that men can be nurses too. For many of the teenagers, it is their first time meeting a male nurse.
"It's hard to say what the impact of that is yet. Ninth graders, when you ask them what they want to be, they say a sports or rock star. They haven't formulated their career life in their minds. However, when we go there and represent that nursing is not just for females, it gives them the idea," says Lim. "We're optimistic that it's moving the public, the young adults, that nursing is a viable option for men."
Lim also points to the personal rewards of being a role model: "I meet students who have such wonderful experiences that I would never have experienced if I had never met them . . . Yesterday, a former student sent me a picture of the Florence Nightingale Museum in London. I told him, 'I'm so proud of you.'"
That former student, Engel Monsanto BS '18, who Lim mentored through the College's formal mentorship program and also MEN, where he was president, is now working as a nurse in the Cardiothoracic Step Down Unit at Presbyterian Weill Cornell Medical Center.
Explains Lim: "That's the snowball effect. You mentor someone, and then they mentor somebody else. It expands as it rolls."

This story originally appeared in NYU Nursing Spring 2020.